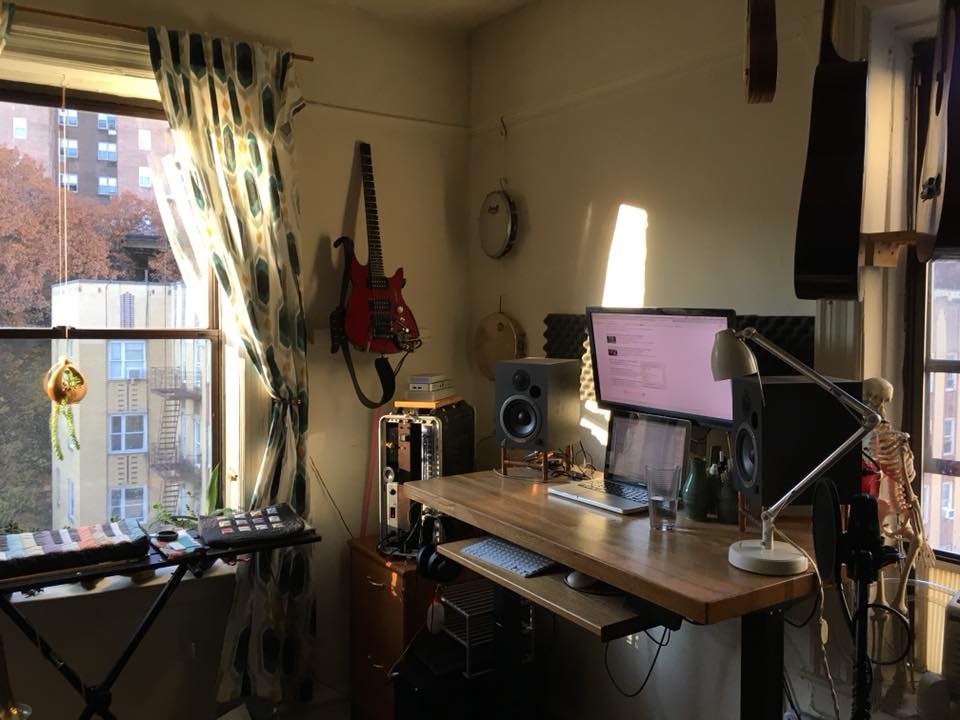 Here at Dapple Studios, we offer recording and production services in a dedicated apartment studio for musical theatre demo recordings, music production, mixing and mastering. We recently recorded several demo songs for the musical Time It Is: To Music, working with the incredibly talented composer Michael Maricondi.
In a whirlwind three-hour session, we recorded piano, violin and vocals with seven cast members, and after a few hours of mixing and mastering, we had four full songs from the musical completed, which you can hear below:

Those who have recorded here appreciate the relaxed vibe of the studio, and the low-pressure, affordable alternative to pricey midtown recording studios, while offering a professional level of quality that far exceeds client expectations.
The studio runs on Logic Pro X recording software with plenty of great virtual sounds from EastWest, Kontakt and other sound libraries.
Equipment on hand:
Audio-Technica AT4040 microphone
Shure SM-57 microphone
Two boom mic stands
Headphones for three performers
Headphone monitor and mixer with volume control
Roland A-49 keyboard with stand
Acoustic and electric guitars
Event PS-5 monitor speakers
We are located on Bennett Avenue in Washington Heights, NYC. Please get in touch via the links below for information on booking a session!